FOR YOUR OPERATIONS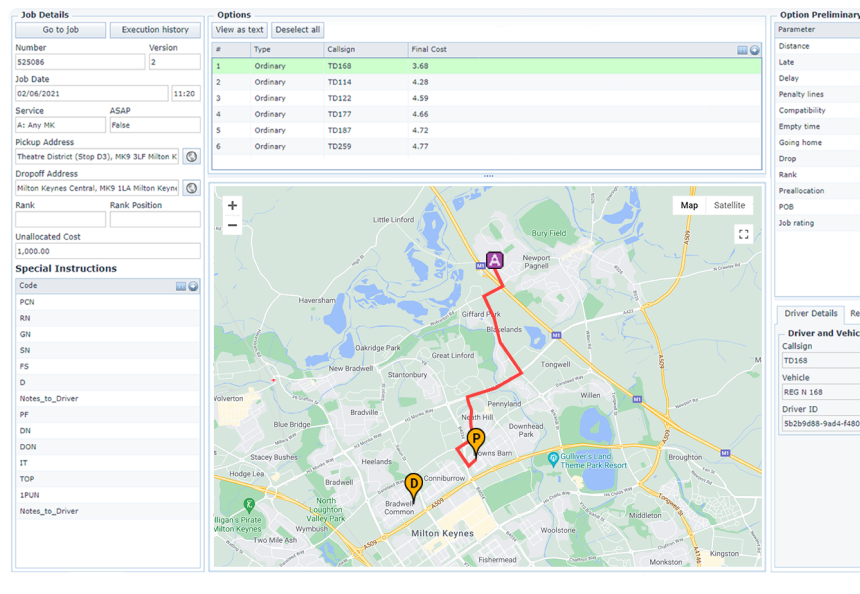 There is so much that goes into the daily operation of your business. On this page you will find information about allocation and dispatch options, and how your business can use our award-winning best driver technology in combination with bids and offers allocation to maximise efficiency. This page will also cover address search and mapping options, driver wages, client invoicing, customer insights/reporting and our new retention and reward features.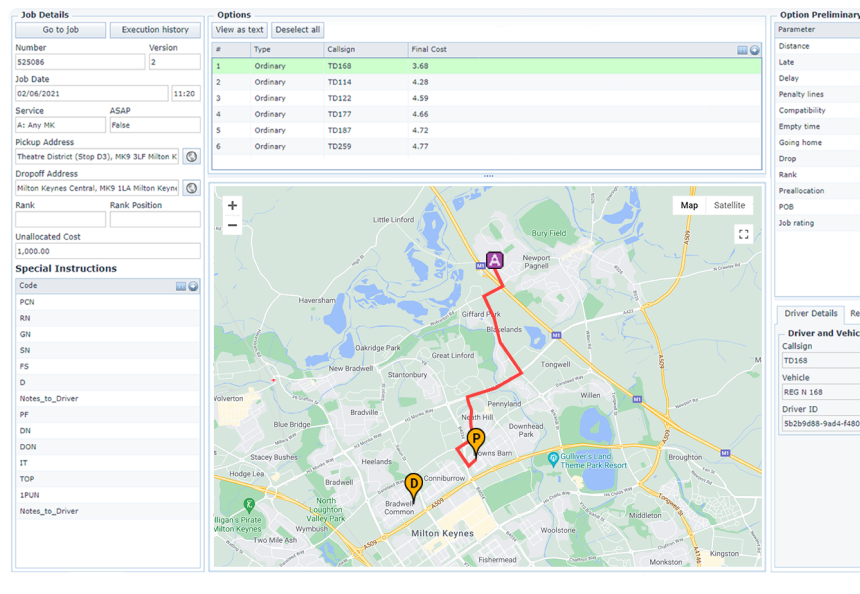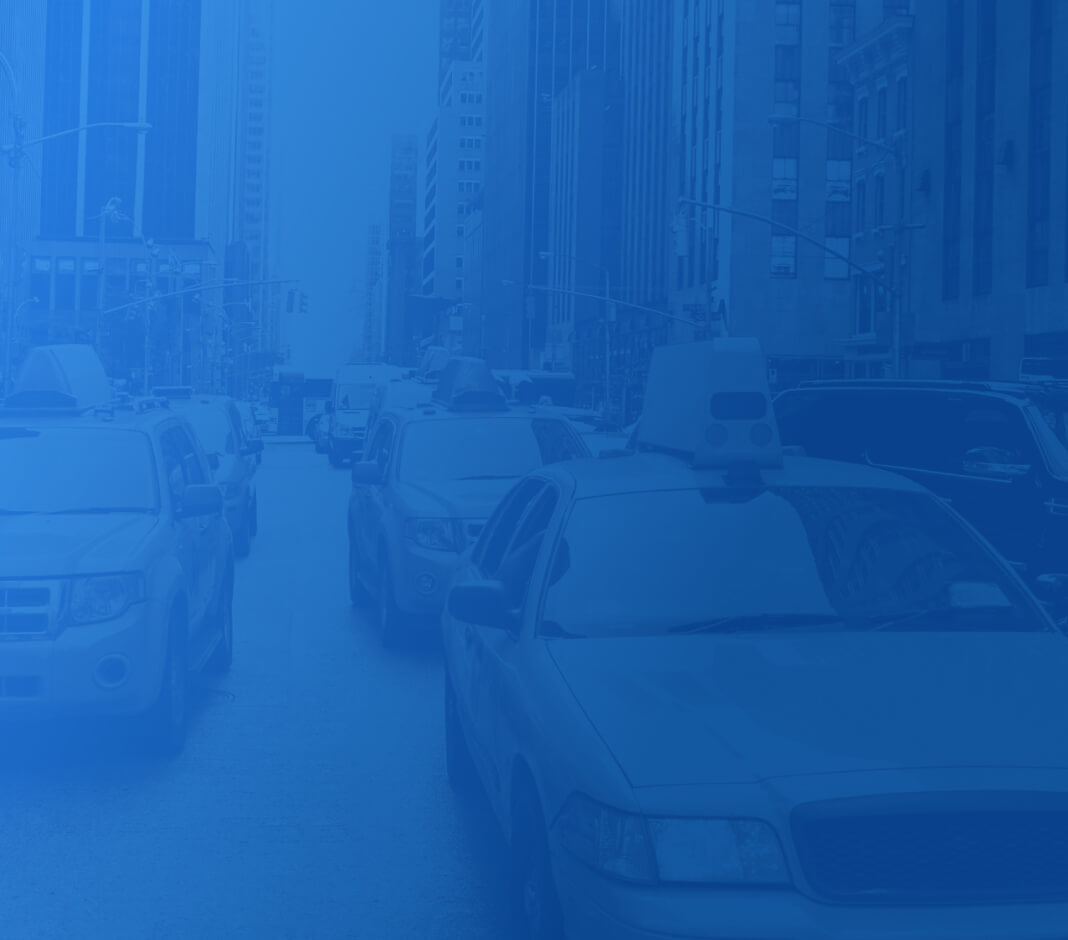 Intelligent allocation & dispatch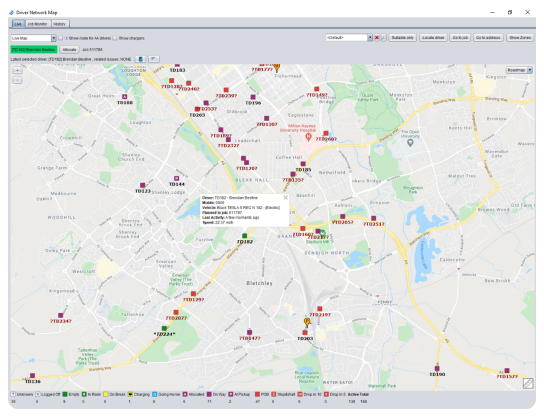 Sherlock Taxi's auto-allocator can automate allocation for 100% of your jobs 100% of the time.
This may seem a bold statement to make but in 2017, Central Taxis, Coventry became our first customer to completely automate their allocation and have continued to do so 24 hours a day, seven days a week and 365 days a year ever since.
Our allocator was developed with one principle in mind: taking the knowledge of the best controllers and automating the decision-making process to enable rapid scale through greater efficiency and reduced dead mileage. Our team developed the allocation method 'best driver,' which considers the fleet as a whole to decide which driver should be assigned to any given job.
Algorithms evaluate the entire fleet against a range of variables such as:
Driver/customer criteria (for example, passenger requires vehicle with a car seat)
Variables are completely configurable so you can prioritise the factors which are most important to your business.
The allocator monitors the job throughout to ensure a consistent service level is maintained, taking real-time traffic conditions into account, and even monitoring driver behaviour. For example, if a driver is running late to a pick-up, an alert is flagged for the controller to intervene, meaning that controllers only need to focus on the small number of jobs that have issues and rectify these before your customers are impacted.
Using best driver fleets can:
Maximise efficiency of the fleet as a whole and reduce dead mileage for drivers

Increase revenue during peak times through completing more trips

Balance pre-bookings against ASAP jobs to ensure customers receive a good level of service

Eliminate the problem of drivers running long distances to pick-up points whilst crossing closer drivers who are in the "wrong" zone to be allocated the work

Automate and scale the number of jobs that can be managed within the call centre
There are fleets that like the option of more traditional allocation through zones and plots – particularly for quiet periods so that drivers can see their position in a queue.
Sherlock also offers plots and the ability to switch between the two allocation methods seamlessly to react to demand.
When switching from plots to best driver and back again, drivers keep their original queue positions (rather than starting from scratch), so you don't need to worry about any unfairness.
Our development team are continuously updating Sherlock Taxi to ensure the system stays at the forefront of technology and reflects the needs of the market. More recently offers and bids have been added to the allocation mix.
If best driver allocation is unable to allocate a trip to a suitable driver, it can be sent to offers in which it is offered to drivers within a configured radius or to bids in which empty drivers are able to "bid" for the work. These additional features drive up automation levels, reduce the need for lots of operations staff as your business grows and keep your drivers happy as they can increase their earnings.
"Flicking between best driver allocation and plots - imagine having your very best controllers at the press of a button - that's what you get with best driver. Put them back in the cupboard when things quieten down. Then throw the comfort blanket over your drivers by switching back to plots."
Mapping and address search


Sherlock Taxi uses Google Maps for all mapping decisions and address search, and OpenStreetMap for routing. Many dispatch providers no longer use Google mapping services, opting for cheaper alternatives. We do not believe this is the right approach as Google Maps is the most comprehensive mapping platform available.
Our address search uses latitude and longitude coordinates to find exact locations of places of interest such as restaurants, hotels and train stations, and gives the passenger the opportunity to move the pin to a desired location when searching an address on the app. Real-time traffic conditions are also considered and updated dynamically to ensure that ETAs are accurate and drivers are advised the best route to take.
Our address functionality essentially allows you to build your own location map through our 'Special Places' feature which allows you to save unique locations to be easily searchable as pick-off or drop-off points at a future date. For example, some customers who do contract work for local hospitals save various entrances and exits as unique locations to ensure passengers are taken to the correct hospital department.
We can also integrate with local address databases to enhance address search functionality. For example, in the UK, we are integrated with Royal Mail's Postcode Address File (PAF) which can sometimes provide additional information not available via Google such as specific house names.
Our mapping and address search is versatile and offers: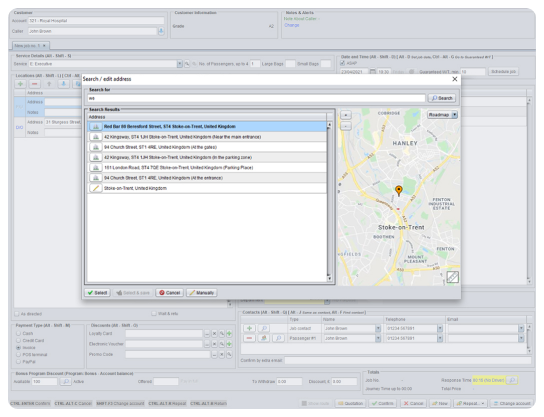 A truly global solution that integrates with local databases

More advanced optimised routing than available via alternative mapping platforms

An enhanced passenger experience
Driver wages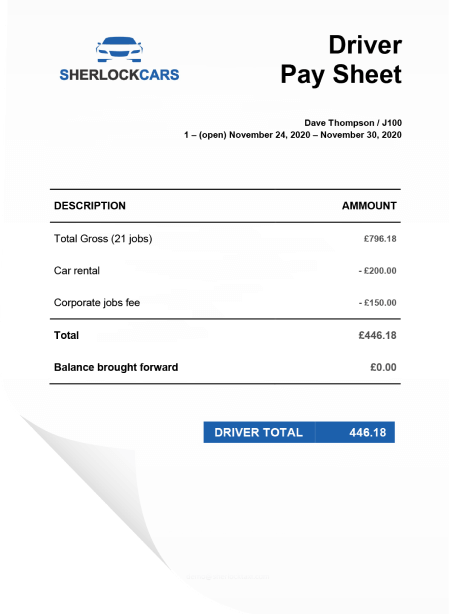 Sherlock Taxi's driver wages module allows businesses to manage and distribute driver wages according to various business models including owner drivers, company drivers, managed incentive schemes and credits. Your ops team can have full oversight to a fully automated system which incorporates job amendments collected via the driver app, different schemes for different driver groups and rent payments taken through the driver app.
The system automates much of the process which means your ops staff just need to verify the driver statements are correct and approve, rather than manually calculating. This automation reduces the labour-intensive processes involved in backend admin and reduces the human touch points for error.
Client invoicing
Based on our work with Addison Lee, Sherlock Taxi's client account management features are the most comprehensive on the market. In our booking channels section we talk about our feature-rich travel policies which consider service restrictions, time/location restrictions, cost centres and referencing options. These configurable options are mirrored across all of your system which means that you can easily create invoicing templates to reflect whatever information is required by your customer, giving you the edge over your competition.
Account management portal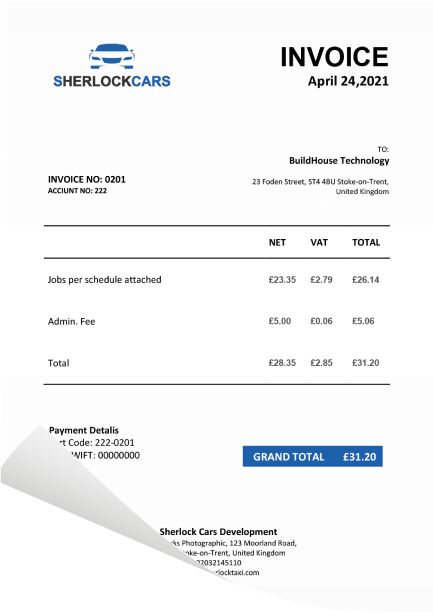 Released as part of the licence fee and therefore, at no additional cost to our customers, the account management portal makes it even easier for your account clients to keep using you as their transport provider. Your customers can log into a secure portal to make, amend and cancel bookings, download invoices and review data on frequent bookers, frequent routes travelled, revenue spent and much more.
Customer analytics & reporting
We have several reports available out of the box such as booking agent performance, active drivers/vehicles and booking channel usage. However, the real beauty of our 'Customer Analytics' programme is that you can have any report you want configured – if the data is in the system, we can export it. So in addition to the standard reports you would expect, we will work with you and gain insight into what matters most to your business.
Reporting case study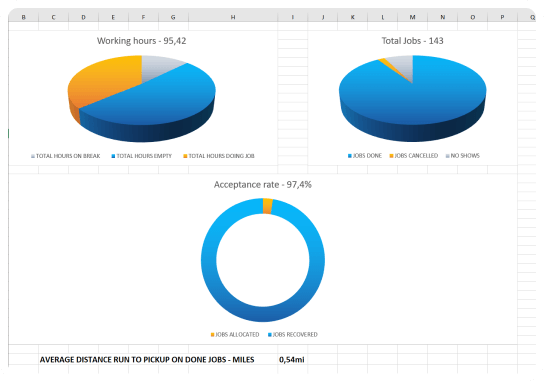 A good example of working closely with a client to create reports that genuinely service their business needs is our driver statistics report. Following an issue a client had with driver rent payments and driver dissatisfaction, our team developed a custom report which shows hours a driver is logged on, their job acceptance rate, completed jobs, cancelled jobs and average distance to the pick-up amongst other criteria. This allows the driver manager to have the tools to answer driver questions and deal with any issues they may have if they feel they have not been fairly treated, for example, by only receiving jobs with a long distance to travel to pick-up.
Dashboards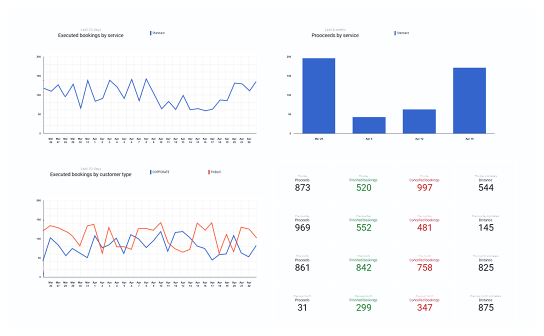 Any reports or information you need can be presented in visual dashboards to easily keep an eye on what's going on even when you are at your busiest. New reports can be added to dashboards on the fly without the need for a whole system update.