Implementation
We know how stressful changing dispatch systems can be and this is often a barrier to making a positive change for your business.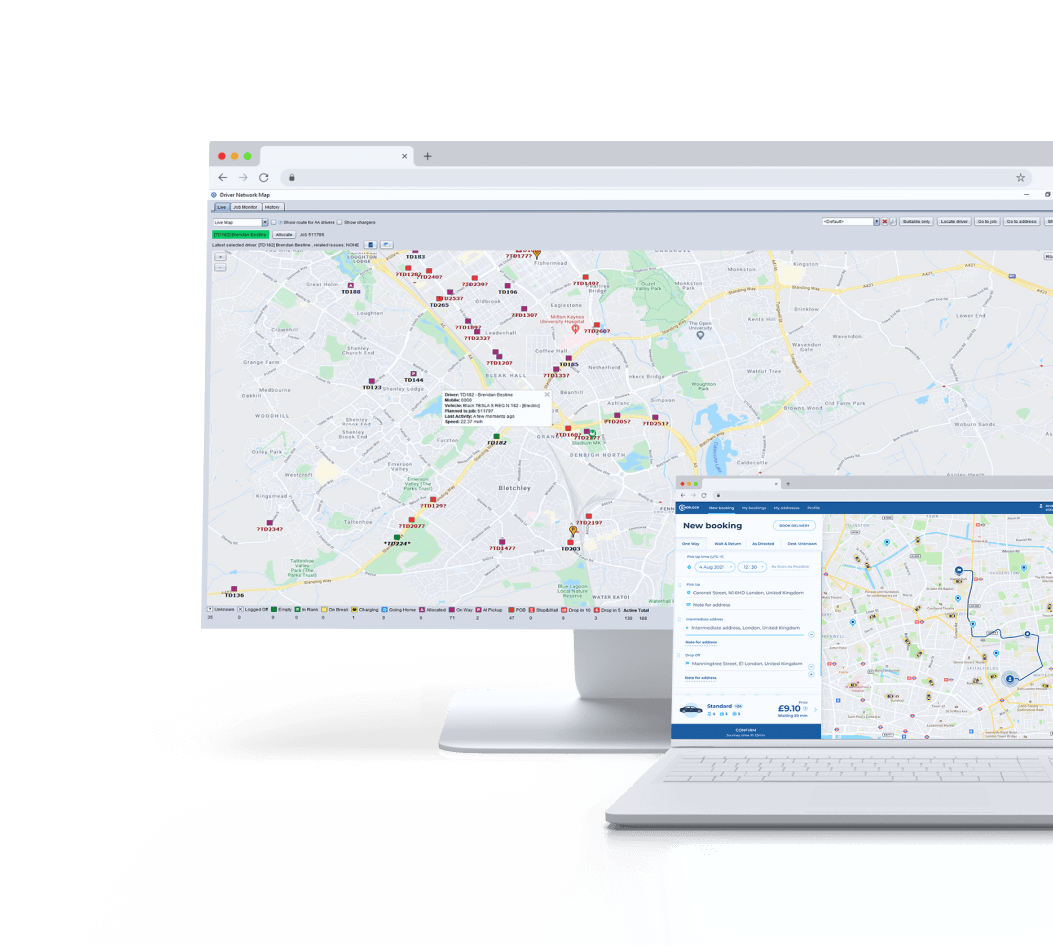 At Sherlock we passionately believe that switching dispatch systems should be as smooth, stress-free and seamless as possible, and our implementation team is dedicated to making this happen for you.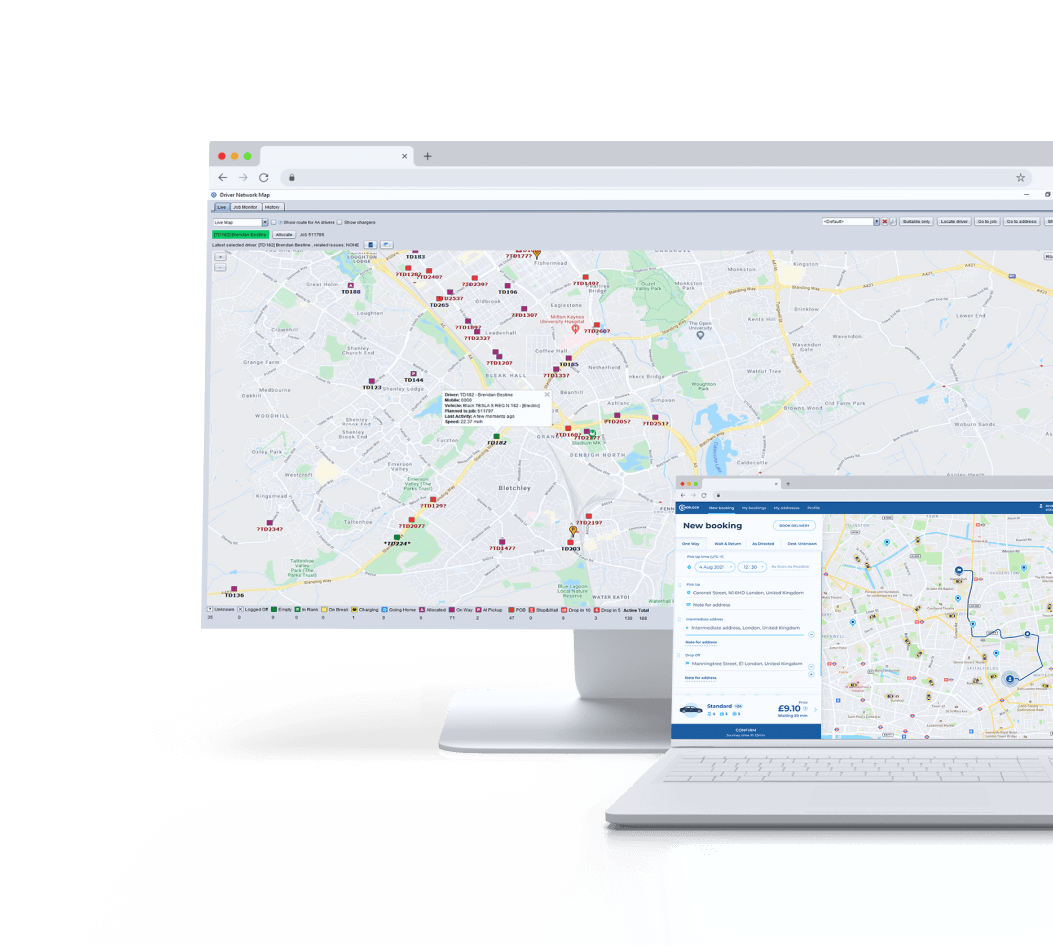 With this in mind, we have designed our comprehensive implementation process to be fully transparent and it includes a full business scoping exercise, system configuration/set-up and training.
You'll have direct access to not only your Implementation and Project Manager but also the support team who are all from technical backgrounds and have worked at Haulmont for a number of years. This means that throughout your partnership with us, you'll have the same team supporting you who will learn the intricacies of your business to ensure they are best placed to help you get the most out of your technology.
What happens as part of your implementation?
Dedicated Project
Manager assigned

Implementation
and configuration

Training prior
to go live
Throughout the steps you will have continued direct access to the support team, not just your Implementation Manager. Following on from a system scoping exercise in which our team can ascertain how you would like Sherlock Taxi to be configured to suit your business needs, we will then send you a detailed project plan. This may seem a bit daunting but it is actually really simple with easy to follow steps to guide you through the whole implementation; with some providers it may be as simple as just installing their product but Sherlock has many configurable options so it can do exactly what you need it to, rather than having to find 'workaround' solutions.
We will show you the parts that you need to do such as setting up Google and Apple accounts and what we will manage from our side; there is no need to worry as we will be doing the bulk of the work for you and just asking for your approval along the way. There are many detailed configurations that can be made on your behalf such as different driver payment models and various corporate account set-ups with various invoicing templates depending on what your client requires in order for you to be paid!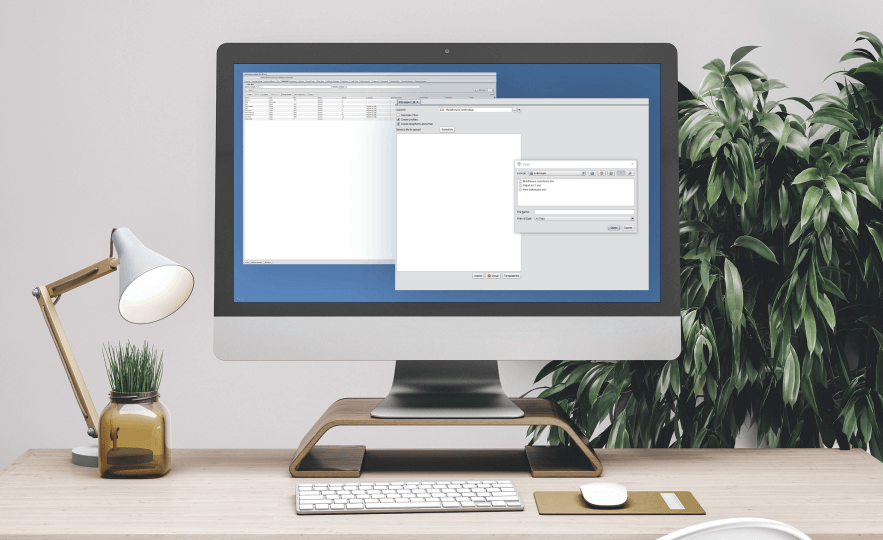 Data migration
One of the questions we are often asked about is data migration as we know this can be a real headache with a system switch and even quite off-putting for businesses thinking about moving. We can make this smooth and stress-free with data migration and imports. We have already done this for a number of clients who have moved from some of the well-known dispatch companies on the market but even if we haven't moved a previous client from the system you are currently using, we have a technical team on hand to help extract the data. It is important to note that this isn't just drivers, we can also migrate customer profiles and other data.
Training
Before go live, we schedule training sessions on each aspect of the system and record these so you can refer back to them whenever you need. If any staff need a little additional one-to-one support then we will give this free of charge.
We offer support before go live, on the day of go live and in the following week to ensure the transition is seamless. Post go live, we are completely available to support you and we schedule regular calls (weekly or more if you prefer) to check on your progress and tweak any settings/configurations as necessary - we don't just switch your system on and leave you to it!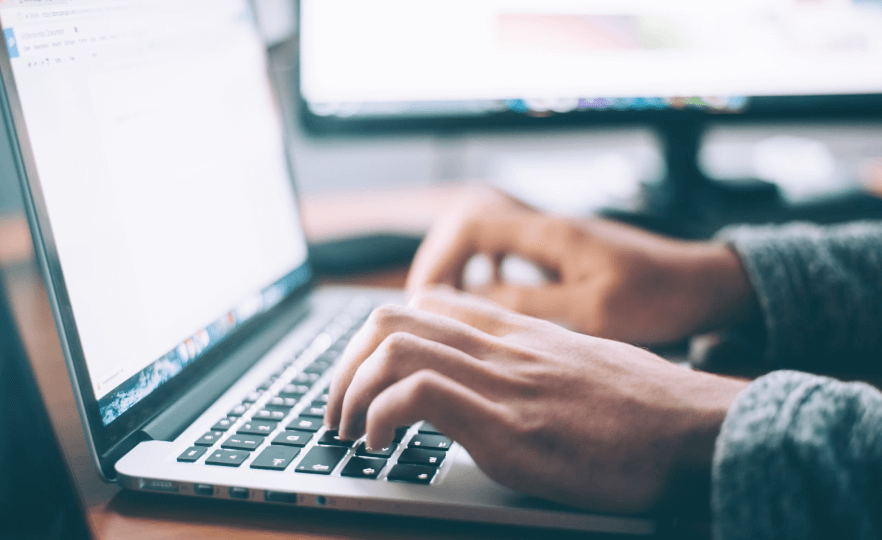 Integrations & Partnerships
Sherlock Taxi is integrated with industry-leading partners out of the box and we will ensure that everything you need to run your business is set-up as part of your implementation. If there is a partner you would like to work with that we are not currently integrated with us, let us know as we may be able to integrate for you. Our full list of current integrations is below.